It will be my pleasure to give a talk at the Scientific Seminar organised for the Innauguration of the Mohn Research Center for Diabetes Precision Medicine (PRECISE-DIA) on Thursday 25 August from 12-4pm in the auditorium, Glasblokkene, Haukeland University Hospital.
My talk will be at: 14.45-15.00: Using mouse models to study mechanisms of diabetes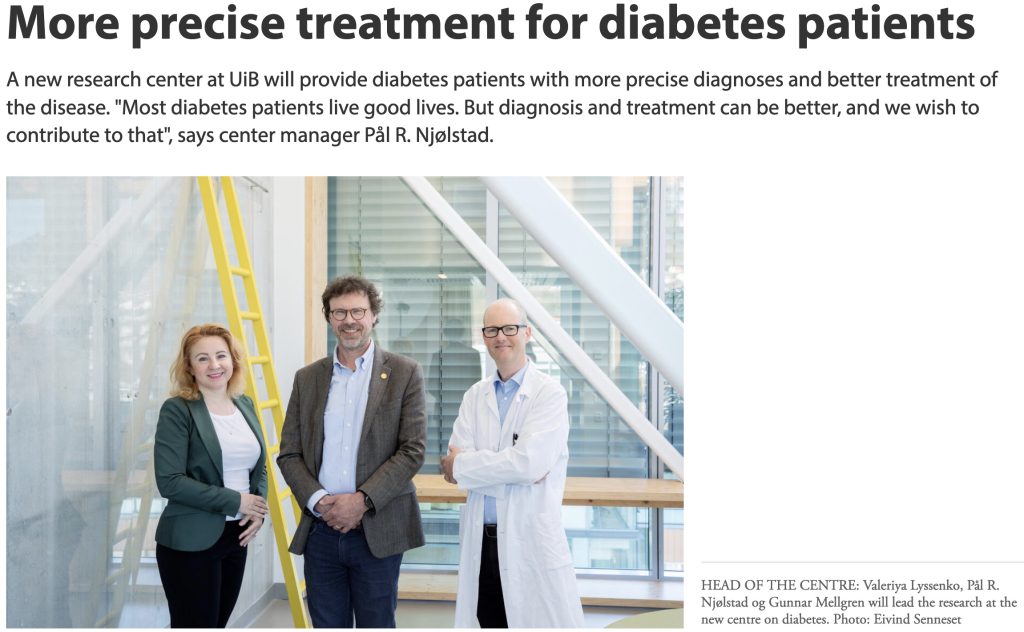 The goals are better and targeted diagnostics and choice of treatment for patients with diabetes in Norway. The Center is supported by generous funds from the Trond Mohn Foundation, University of Bergen and Haukeland University Hospital.
More press about the Center and an interview with Pål Njølstad, the research center leader, you can read here: