Congratulations to Andreas Mathisen, our 3rd-year PhD candidate, for receiving FIRST prize for "The Best Oral Presentation Award" at the 17th Annual Research Presentations arranged by the Research School in Clinical Medicine. This event took place between 25 and 26 of January 2023.
We would also like to thank the organising board and award committee members: Stian Knappskog, Camilla Tøndel, Thomas Halvorsen, Øivind Torkildsen, Mildrid Høgås, Irene Hjelmås, Irit Titlestad, Kira Höffler, Lucia Cestelli.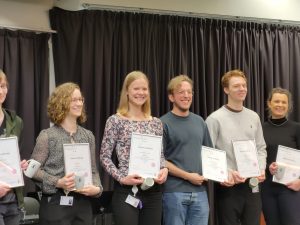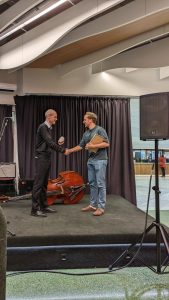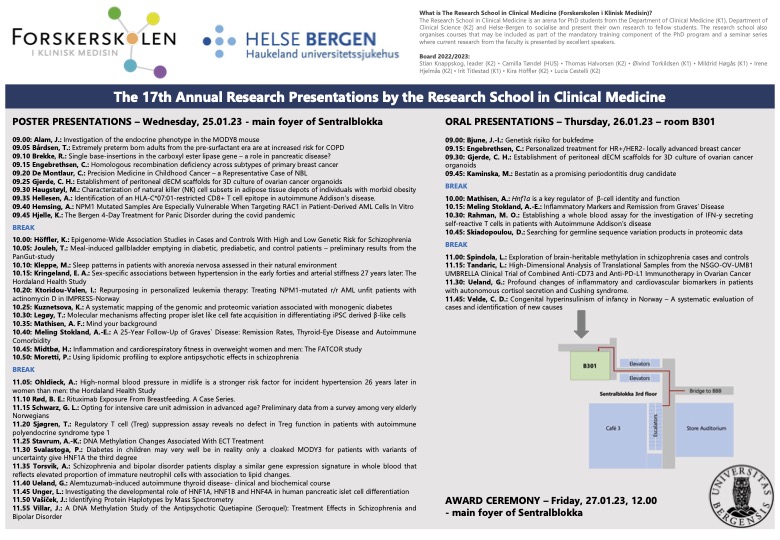 We are proud of you, Andreas!